Gare Bëttel




Gare Bettel




Bahnhof Bettel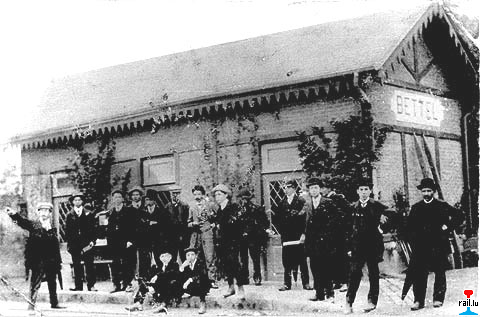 Gare Bettel (Collection Jean Dahlem)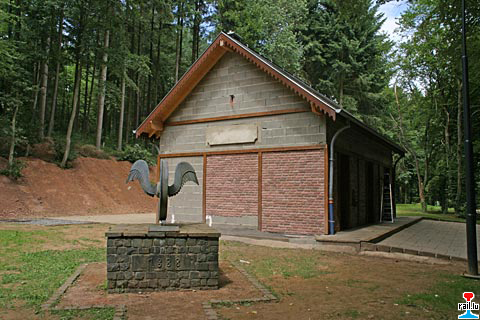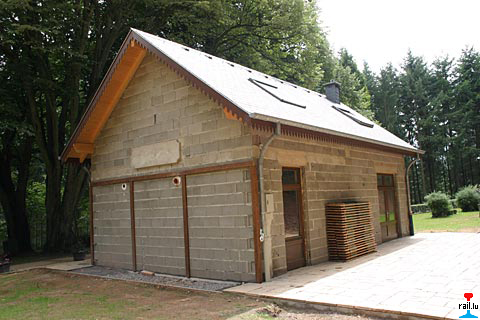 Wiederaufgebautes Bahnhofsgebäude von Bettel (Photos: 19.7.2005 jmo)
Die "Bëttler Gare" wurde zwischen 4.2003 und 2005 wieder vom Fremdenverkehrsverein Fouhren aufgebaut und soll als "Lieu de rencontre public et culturel" genutzt werden.
Die "Bëttler Gare" kann beim Syndicat d'Initiative Fouhren Tel: 83 44 41 / 83 44 20 für private Zwecke angemietet werden.
Die "Bëttler Gare" bietet: Platz für 60 Personen, Küche, Tische und Stühle, Beschallung, Peletts-Ofen, Sanitäranlage, Platz zum Grillen, etc.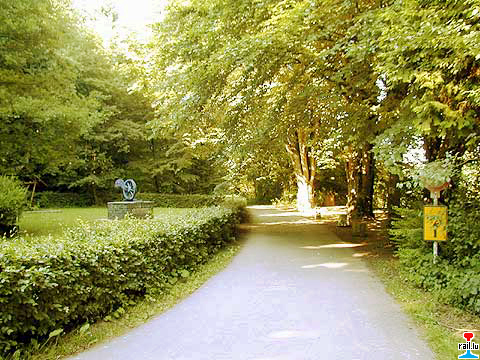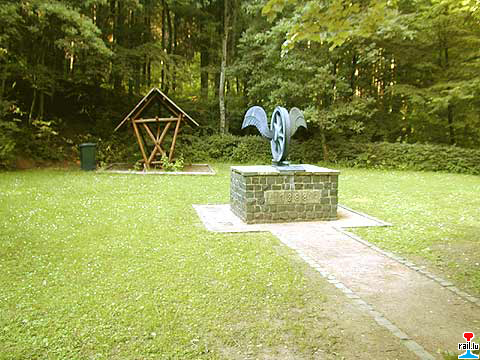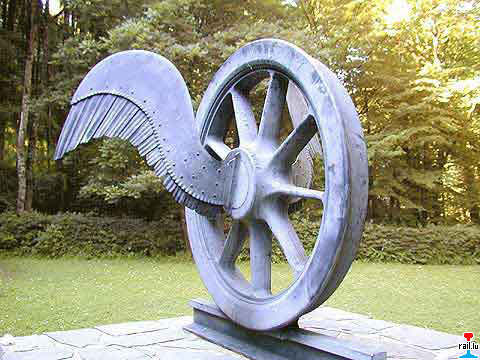 Monument à l'emplacement de l'ancienne station de Bettel (Photos:26.6.2001 jmo)

Tunnel de Fouhren - 1888 actuellement au Monument à l'ancienne gare de Bettel (Photo:26.6.2001 jmo)


ancien BV Bettel = Weekendhaus, Vianden, Tiefendelt (Gilbert 2023))






Bibliographie
Titel - Titre

Author - Auteur - Autor

Date

Edition - Verlag

Contents - Contenu - Inhalt

Pages- Seiten

ISBN

D'Geschicht vum "Benny" an der Bëtteler Gare
Back Marcel
1989
50 Joër Bëtteler Pompjeën: 1939-1989: semaine culturelle du 29 avril au 7 mai 1989 - Bettel
42-48
Liens / Links
The Railway Stations of Luxembourg
- Les gares luxembourgeoises -
Die Bahnhöfe Luxemburgs
Any information or picture completing these pages is welcome! For more information just send us an e-mail.
Toute information ou photo pouvant compléter ces pages est la bienvenue! Pour des informations supplémentaires, veuillez nous envoyer simplement un e-mail.
Jede Information oder jedes Foto, welche(s) diese Seiten vervollständigen, ist herzlich willkommen! Für mehr Informationen, senden Sie uns einfach eine E-mail.
| | | |
| --- | --- | --- |
| | | Created by / Créé par / Copyright: jmo |