Mining Railways
Les chemins de fer des Mines de Fer
Erzgrubenbahnen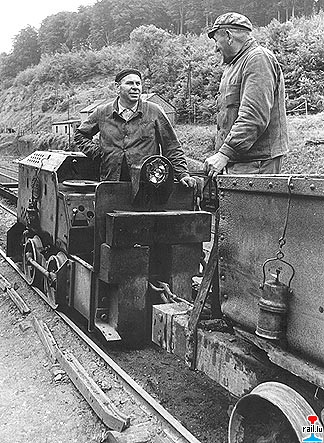 Locomotive diesel Deutz (No 46531;1943; MLH220 G; 700 mm) de Mines Frères au Fond de Gras (Photo: 27.5.1953; Théo Mey; Copyright: Photothèque de la Ville de Luxembourg)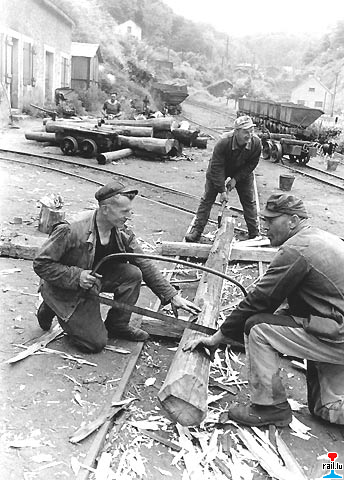 A la minière "Mines Frères" au Fond de Gras (Photo: 27.5.1953; Théo Mey; Copyright: Photothèque de la Ville de Luxembourg)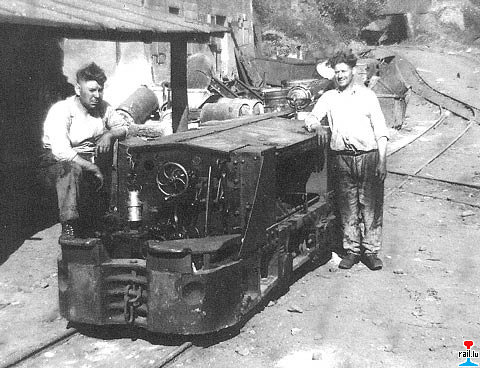 Gazolene locomotive "Milwaukee Locomotive Mfg." au Fond-de-Gras (Photo: Théo Steil)
The L series was a mining locomotive series, hence the lifting ears on the four corners, so they could be lowered down mine shafts.

The loco above is either a model L-25 or a model L-30. They are both 144 inches long, have 2 speed transmissions, and 4 cylinder 4 cycle engines. The L-25 weighs 5 tons, and the L-30 weighs 6 tons. The outward appearance is identical. Even the manufacturer used the same photo number in two different catalogs, labeling one as an L-25 and the other as an L-30. The 25 was produced around 1915, and the 30 from about 1918 to 1920.

Other models included:
L-40 = 190 inches long, 7 tons
L-50 = 175 inches long, 8.5 tons
L-60 = 219 inches long, 12.5 tons
all of these models are significantly different in appearance.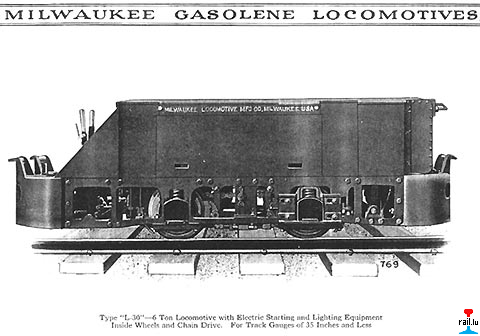 Gazolene locomotive "Milwaukee Locomotive Mfg." Type "L30" (Photo collection: Mark J. Landgraf)
Created by / Créé par / Copyright: jmo

15 mars 2001